Yes, Lotus Biscoff is Vegan & Dairy Free
10-03-2023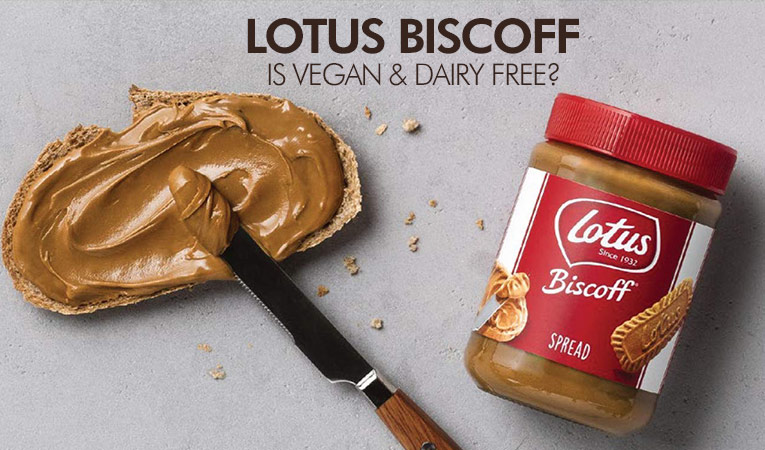 The eating habits of people have changed drastically over the past few decades. Previously, many households could not imagine even a meal without non-vegetarian items. Though the situation is the same in some families, even today, most individuals have undergone a significant mentality shift.
Animal cruelty has gained much limelight, and many people now refrain from killing animals for their dietary needs. One big misconception eventually eradicated from society was that only non-veg items could suffice for proteins. So, today, umpteen people have shifted towards a vegetarian diet.
Taking a step forward, veganism is now the new way of eating habits. Though an old concept, it has gained rapid popularity in the past few years. A vegan abstains from using any animal-derived ingredient in the diet, such as honey, milk, and eggs.
Reputed brands manufacture vegan products so that everyone can consume the items without hesitation. So, if you are wondering whether Lotus Biscoff is vegan, read on to find out. Even though all Lotus products are not vegan, one of the all-time favourite items is absolutely vegan and dairy-free. Do you know which one it is? Read on to find the truth and clear all doubts in your mind!
Are Lotus Biscoff Products Vegan?
The answer to the above question is pretty straightforward – yes, for most products of this brand. Most Lotus Biscoff products, such as cookies and spread, do not have any animal-derived constituents in their composition. The company owners have been wise enough to exclude animal products from making these items.
Whenever one hears of baked items, one thinks of eggs or milk. Even when someone prepares any dessert or similar bakery preparations at home, one usually adds dairy items or eggs. Though eggless recipes have come up in the recent past, milk is a common item for baking.
The fact that Lotus Biscoff is vegan proves that the brand owners have thought about all types of people worldwide with various eating habits. With the world shifting toward veganism, it is vital that popular companies do not use animal-derived items in the manufacturing process. Lotus has stuck to this principle and uses only plant-based products to make most Biscoff items.
Notwithstanding, all Lotus products are not vegan. Most of you know that gelatin has animal origin as it contains the collagen of animal bones. You may also know that marshmallows contain gelatin that gives them a unique texture. Thus, the Lotus Marshmallows are not vegan. Similarly, the glaze used on Lotus Rolls contains animal-derived items. The owners have declared the same on the official Lotus website.
However, if your doubt was regarding the Lotus Biscoff cookies and Biscoff spread, here is the answer. Lotus Biscoff is vegan and entirely dairy-free. In addition to being vegan, these items are free of preservatives, artificial colouring, and artificial flavours. Read on to learn what goes into making these delicious and classic cookies and spread.
Lotus Biscoff Ingredients
Below is the list of ingredients that the Lotus manufacturers use to make the Biscoff cookies.
Wheat flour
Vegetable oils comprising one or a mixture of sunflower oil, palm oil, soybean oil, and canola oil
Sugar
Brown sugar syrup
Soy flour
Sodium bicarbonate (leavening agent)
Cinnamon
Salt
The ingredients of the Lotus Biscoff spread are the same, as the spread is made by crushing the cookies to get the required consistency.
It is evident from the above list that none of the items used to make Lotus Biscoff cookies or spread has animal, poultry, or dairy origin. It is proved from the Lotus Biscoff ingredients that these all-time favourite delicacies are totally vegan and support the movement of veganism.
Also, all the constituents that the manufacturers use to make this reputed product are certified and authentic. Mainly, you may have queries about the palm oil mentioned above. The official portal clearly states that the palm oil they use is 100% RSPO segregated and certified under regulatory authorities.
The Concluding Thoughts
Veganism may sound challenging at first, especially to think of a diet without dairy products. However, numerous plant-derived milk products have substituted animal milk, such as soy milk, almond milk, etc. Also, professional bakery companies have come up with wholly dairy-free and vegan products, like Lotus Biscoff. Hence, if you are a vegan or want to experiment with this diet, you can include these cookies and spread in your snack time.
Now that you know Lotus Biscoff is vegan, you can visit the page related to Lotus Biscoff and check out the exquisite collection. You must buy them from a reputed online platform to ensure authenticity. At, Bakerykart, we procure Lotus Biscoff products from trustworthy sources and they are FSSAI approved.