What is Caster Sugar?
22-03-2023
Caster sugar is like the fairy godmother of the sugar family - it's finely ground, delicate, and can make all your baking dreams come true. With its ability to dissolve quickly and blend seamlessly, caster sugar is a favourite of pastry chefs and home bakers alike.
But did you know Castor Sugar is different than Normal Sugar? How is it different from regular sugar? And what is its importance in a recipes? These are the questions we'll be exploring in this in this blog. So, grab a cup of hot chocolate (sweetened with caster sugar), and let's start our sugary adventure.
Where to find Caster Sugar?
If you're looking for caster sugar, you might be surprised that it's not readily available in your local grocery store. While granulated sugar are commonly available, caster sugar is more elusive.
But fear not, sweet tooth! There are some ways to get your hands on this magical ingredient that you can find at specialised baking supply stores or with online delivery platforms like Bakerykart. We have a large selection of baking supplies and equipment, and our caster sugar is outstanding.
So whether you're baking a batch of exquisite macarons or a traditional sponge cake, don't let the lack of caster sugar hold you back. Bakerykart is here to bring sugary bliss.
Caster Sugar vs Normal Sugar
Both caster sugar and regular sugar, also referred to as granulated sugar, are sweet, but caster sugar has a finer texture. Caster sugar dissolves much faster and blends more smoothly, making it useful in recipes that call for a fine texture, including meringues and sponge cakes. While regular sugar works well for most kitchen tasks, baking recipes benefit from the smoother texture of caster sugar. Through this table, you may learn everything about castor sugar vs. regular sugar :
| | | |
| --- | --- | --- |
| Facts | Castor Sugar | Normal Sugar |
| Synonym | Caster sugar, baker's sugar, superfine sugar. | Granulated sugar, table sugar, white sugar, regular sugar. |
| Granule size | Finer than normal sugar | Medium-size granules |
| Texture | Fine and smooth | Coarser than caster sugar |
| Dissolving Properties | Dissolves quickly and blends easily in anything | Dissolves slowly and can sometimes leave a grainy texture |
| Creaming | Blends well with butter, eggs, or shortening | Requires a longer creaming time to achieve the desired texture |
| Measurement | Typically measured by weight or volume | Can be measured by both, but the measurements might differ from Castor Sugar due to its varied texture and sizes |
| Availability | Available at specialized baking supply stores or Bakerykart | Widely available in most grocery stores and supermarkets |
| Uses or Application | Best for delicate desserts, meringues, cakes, sweet bread, and other bakery items | Good for most cooking needs, including making simple syrups and caramel |
Caster Sugar Recipe
We have listed below a few casters sugar recipes to indulge your sweet tooth with delicious food: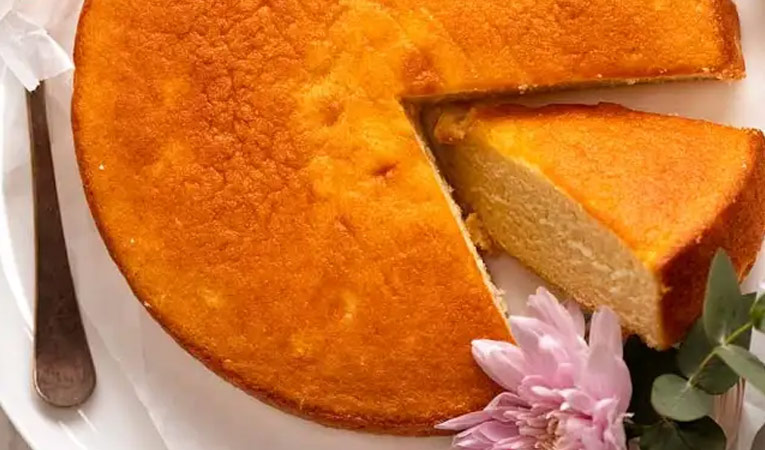 Here's a recipe for a delicious vanilla cake that you can easily make following the instructions mentioned below:
Ingredients:
4 large eggs
1 cup (200g) caster sugar
1 3/4 cups (230g) all-purpose flour
2 tsp baking powder
1/2 tsp salt
1/2 cup (120ml) milk
1/2 cup (115g) unsalted butter (if using salted butter, don't add salt to the recipe)
2 tsp vanilla extract
Instructions:
Sugar and Eggs must be beaten together for 7 minutes until thick and tripled in volume.
Whisk together flour, baking powder, and salt. Add 3 lots to the egg mixture, mixing for 5 seconds on Speed 1 in between.
Heat milk and butter until butter melts, then mix some batter into hot milk to temper the eggs and lighten the density of the hot milk.
Slowly pour the milk mixture back into the whipped eggs over 20 seconds on Speed 1. And then scrape down the sides of the bowl with a spatula, then mix for 10 seconds on Speed 1.
Pour batter into 2 cake pans lined with parchment/baking paper. Optional: Knock out big air bubbles by dropping the cake pans on the counter 3 times.
Preheat the oven to 180°C and bake for 30 minutes until golden brown; check by inserting a toothpick in the middle - it comes out clean.
All it to cool, turn it upside down, then decorate it with your favourite frosting or toppings.
For those who love the chocolate chip cookie, here's a recipe for you:
Ingredients
100 g unsalted butter, slightly softened
125 g caster sugar
1 large egg
½ teaspoon vanilla extract
200 g self-rising flour
1 pinch of fine sea salt
100 g quality chocolate
Instructions:
Preheat the oven to 170°C and line two baking sheets with baking paper.
In a large bowl, beat the softened butter along with caster sugar until pale and creamy.
Add in the egg, and vanilla extract, and mix well.
Sift in the plain flour and salt, and fold through the mixture until just combined.
Roughly chop the dark chocolate and stir it into the cookie dough.
Scoop tablespoons of the cookie dough into balls and place them onto the lined baking sheets.
Cover the trays and chill in the fridge for 15 minutes.
Using your fingers, flatten the balls slightly and then pop them into the preheated oven.
Bake for 10 to 12 minutes or until lightly golden (remember, the chewier, the better, so don't overdo them!).
Leave the cookies to cool completely before serving them with a nice, hot glass of milk.
The ingredients for cocoa brownies are readily available in your pantry and are quite simple to prepare.
Ingredients
1/2 cup butter (measure and melt (read notes)
1 cup +2 tbsp caster sugar (or super fine granulated sugar)
2 large eggs (room temperature)
1 large egg yolk (room temperature)
1 cup all-purpose flour
3/4 cups cocoa powder
walnuts (optional)
Instructions:
Preheat your oven to 170°C and grease the baking pan. (You can use a baking mould or butter paper as a substitute)
Measure the butter and melt it, then set it aside to cool until just warm to the touch before use.
In a large bowl, whisk together the melted butter and caster sugar until smooth.
Add in the eggs and whisk until well blended.
Sift in the all-purpose flour and cocoa powder, then fold until no flour streaks are seen. The batter will be very thick, but that's okay because that's how it should be for fudgy brownies.
Fold in the chopped walnuts.
Transfer the brownie batter to the prepared pan and spread it out evenly.
Place the pan in the middle rack of the oven and bake for 25 minutes.
Remove the pan from the oven and let it sit for at least 15 minutes before removing the brownies from the pan and letting them cool completely on a wire rack.
Once completely cooled, use a sharp knife to cut the brownies into slices.
Using the right kind of sugar can make a huge difference in your baked goods, and caster sugar is no exception. As you know, granulated sugar is a versatile ingredient that is a must-have in any baker's pantry. If you are looking for high-quality, superfine sugar, check out Bakerykart.
We offer a wide range of baking supplies that will take your baked dishes to the next level. So, do not just settle for less when it comes to your baking ingredients. Invest in superior baking ingredients and tools from Bakerykart and take your baking to the next level!