Top 10 gel colours for cake in India
27-06-2018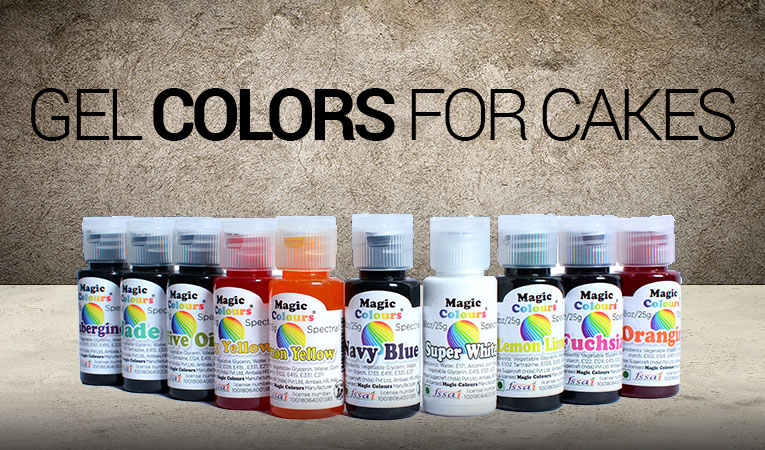 The gel colours are the food concentrated colors that you can use for icing. Gel colours for cake are available in a plethora of shades and a little goes a long way when it comes to using them. The colors generally come is dropper bottles and you need to start with small drops due to its concentrated formulation. Mix the gel colours for cake in the cake mix well before adding then add more color if needed. Always add a few drops at a time and do not go overboard. In terms of storing these, you can store them in the bottle itself. Just make sure they are not under direct heat and area is clean and dry.
Here are list of top 10 Gel colours for cake you should have in your kitchen
You can go through Bakerykart to get the choicest of magic icing color gel at the most affordable prices. Through our colours, you can bring the rainbow in your cakes or go for the classy one-toned cakes, the choice is yours. Let all these gel colours for cake brighten your cakes and delight your customers.