Popular Bakers and Their Favourite Valentine's Day Dessert Recipes
12-02-2018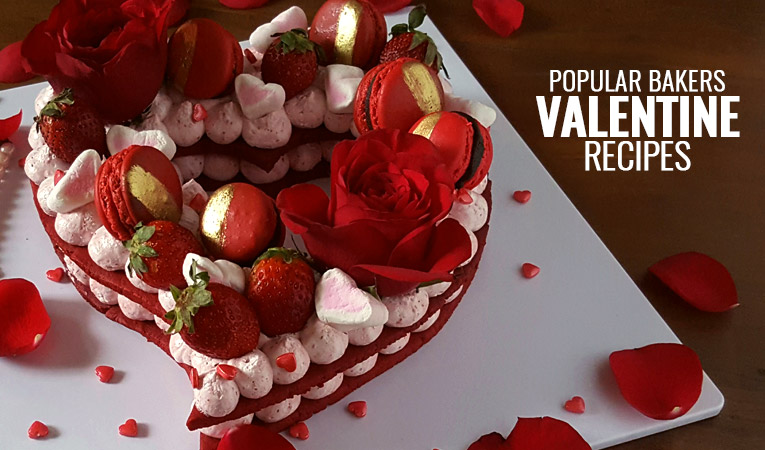 Silky mousse, sensuous chocolate or tangy strawberries that entice the tongue. The best way to celebrate lover's day is to enjoy a special Valentine's day dessert recipe with your sweetheart across a candlelit table.
As a baker, you may be searching for the perfect Valentine's day dessert recipe to surprise your special someone. We are here to give you some fantastic ideas that will thrill your Valentine and make them weak at the knees. From cupcakes and tarts to romantic desserts with strawberries, we have recipes that will make your mouth water and your heart beat faster. To add a cherry on top of the cake, these recipes are personal favourites of popular bakers that you love and admire.
Without much further ado, Bakerykart presents you popular bakers and their favourite Valentine's day dessert recipes.
These Valentine's day dessert recipes are sure to ignite the romance within you to bake something memorable for your sweetheart. Do you have any unique Valentine's Day dessert recipes that you would love to share with us? Which of these recipes did you find the most irresistible? Comment below. Don't forget to check out the range of baking supplies best suited for this occasion at our store.