Budget-Friendly Food Photography Backgrounds
26-03-2023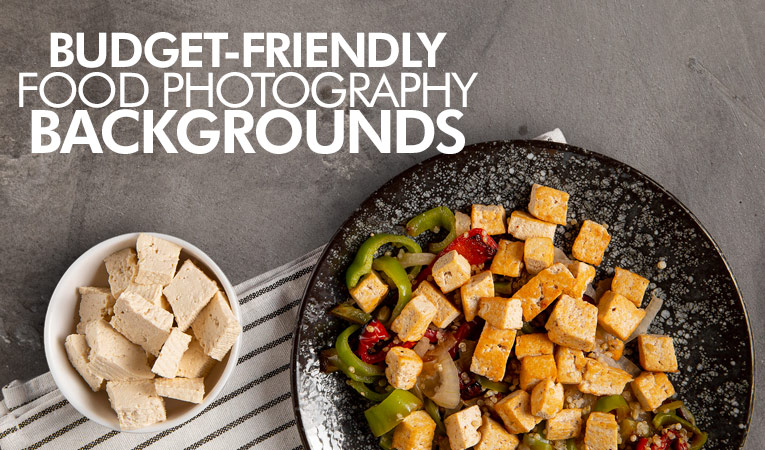 We all know that making delicious food is an art, but capturing that deliciousness in a photo is a skill in itself. And let's be real; we all love showing off our culinary creations on social media or in a cookbook. But what makes a food photo stand out from the rest? It's all about the background.
The background is what sets the scene for your food. It's the canvas on which you paint your masterpiece. It can elevate a photo from "meh" to "wow." The role of the food photography backgrounds is simple - they complement and enhance the food. It can help tell a story about the food, whether it's a cozy home-cooked meal or a Michelin Star dish.
In this blog, we'll look at Budget Friendly Food Photography Backgrounds ideas that can make your dishes pop. So, grab your aprons and cameras, and let's get ready to shoot some mouth-watering food photos that will have everyone drooling!
Why are Photography Backgrounds Budget-Friendly?
Are you a food photographer on a tight budget? Well, you're lucky because printed food photography backgrounds are an affordable and convenient option! Here's why:
Printed backdrops are printed on state-of-the-art technology, ensuring a high-quality print that won't fade over time. Printed on top-quality canvas that won't wrinkle, giving you a flawless result every time.
You can pick up the size of the backdrop that fits your needs and the perfect size that works for your budget. No need to invest in multiple materials like wooden ply or paint to create custom backgrounds - order the size you need, and you're good to go!
There's no hassle involved in setting up a printed backdrop. You don't need to be a DIY expert or invest in additional materials to create a custom background. Just roll it out and start snapping those delicious food photos!
Printed backdrops are easy to carry and use in multiple environments and places. Just roll them and take anywhere, making them perfect for on-location shoots or outdoor events.
Printed backdrops are maintenance-free. Simpl roll them up and store them in a tube, unlike bulky DIY backgrounds that are difficult to maintain and store.
10 Budget-Friendly Food Photography Background
So, there you have it! We have listed down the best background for food photography. Try them and see how they can elevate your food photography game!
Having the perfect food photography backgrounds can make all the difference in creating stunning food photography that captures the essence of your culinary creations. If you're looking for affordable and high-quality photography backgrounds, Bakerykart has got you covered, our collection includes a range of textures and colors, allowing you to find the perfect backdrop for your next food photography project.