How to Prepare Your Oven for Baking?
08-12-2017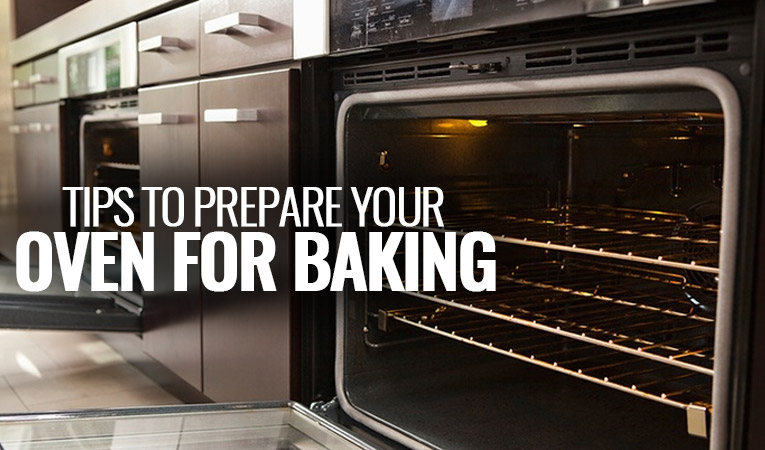 Whether you are baking a simple cake or a towering beauty for a special occasion, baking is an investment, in ingredients, in time and of course, in pride. One of the secrets to success in baking is making sure that you prepare your oven for baking beforehand. Whether you are baking a cake, pie, bread or any other baked goodies, make sure that your oven is ready when your treat is ready to go in and get yummy.
Tips for Preparing Your Oven for Baking
Here are a few important tips to help you prepare your oven for baking and make sure that you bring out the tastiest treat after:
Preheat your oven: When it comes to preparing your oven for baking, one of the most important things to do is make sure that you preheat your oven. The recipe you are following will have the temperature and amount of time you need to do this. Make sure that you do not go over the temperature or time mentioned so that your baked goodie comes out exactly how it should – yummy!
Ensure that oven and shelves are level: Even if you are using the best oven for baking cakes, one of the things you need to do before you bake is make sure that the oven and the shelves in it are all level. This will help ensure that whatever you are baking is evenly cooked on all sides. You do not want your cake to have parts that are perfect and parts that are still a little raw.
Make sure that air circulation is unrestrained: Another important thing to do before putting in your baking pan into your oven is to check the air circulation. It is vital for air circulation in the oven to be unrestrained. This means that you should also ensure that your pans do not touch each other. If they do, it may result in your cake rising unevenly.
Use steam for flatter tops with creamed batters: There are many different types of oven for baking. If available, you should use one that can hold steam inside when you need to bake a cake with a flatter top with batters that you start with beating the butter and sugar together. The steam helps to delay the top crust from forming, creating a flatter top.
Leave the oven door closed: Are you impatiently waiting for your cake to be ready? Are you dying to take a peek inside? Whatever you do, do not open your oven door. Make sure that you do not disturb your cake until it has finished rising and is browned partially. Your cake may fall if you disturb the baking process by opening the oven door.
If you love baking, you should get a great oven to make sure that all your baked goodies come out perfect. You can find a high-quality baking oven India that is perfect for your kitchen and all the recipes you want to try out.
Looking for bakeware, ovens, or tools to bake? Look no further. Visit our oven store or drop us an email at hello@bakerykart.com for any assistance.