Trending Photography Backdrops in India
01-11-2022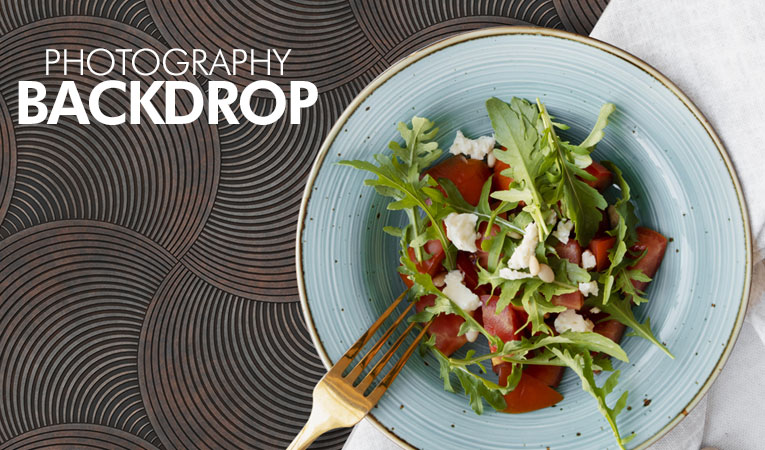 A backdrop is the most effective way to enhance any photograph. The background set is what brings out the best in your subject. By changing the appearance of a backdrop, you can easily improve the image's appeal and capture the attention of viewers. While it is an important aspect of any photography, it is far more important in food photography. A good backdrop can transform a mundane moment with a simple cup of tea into an extravagant affair. Furthermore, by stylising with appropriate photography backdrops, you can set the mood of viewers with your artistic inputs. It adds value to your photo by telling a story about it and displaying your imagination as well as your style.
How Can You Choose a Backdrop for Food Photography?
In the age of Instagram, we know how critical it is to select food photography backdrops. If you are a food blogger or food photographer, it decides how well your social media accounts will do and how engaging your posts will be. To make it easier for you to choose backdrops for the perfect gastronomical clicks, we are here with a few game-changing tips and tricks. Follow them and thank us later!
Subject Colour Vs Backdrop Colour - For a drool-worthy shot, you need to be cautious about the colour scheme you choose for both the backdrop and your presented dish. Even though you have the freedom to pick from numerous options, taking care of the colours of the overall composition of your platter is critical. The food photography backdrops should always compliment a platter's colour scheme and make it look prettier than ever. If you want a universal backdrop that suits all kinds of plating, we suggest you go for neutral colours like tones of grey to make the platter take all the limelight.
Size of the Backdrop - We all have seen food shots with cut-off edges, and we know it is the last thing you want to happen. The ratio and proportion of the backdrop and the presentation are significant factors while planning a food photoshoot. Make sure your backdrop is large enough to accommodate a flawless shot but not too large that it takes away the beauty of your presentation.
Texture of Backdrop - Textured backdrops are always excellent options for food photoshoots. When you explore the available photography backdrops in the market, you will find grained, spotted, and marble-finished kinds that can seamlessly attract viewers without distracting their gaze from the food being shot. The textured options come in materials like wood, concrete, PVC, and tile. Choose whatever suits your theme perfectly.
Durability of Backdrop - If you are a food photographer, you know how messy food can be. There is a high chance of spilling and staining your backdrop while managing your camera and the heavy accessories. For people who frequently shoot culinary scenes, having a sustainable option is a compulsion. Pick photography backdrops that can be easily cleaned and reused without worrying about staining them or spoiling the texture. If you ask us, we recommend you go for waterproof timber and canvas options.
Clean Vs Rustic - Out of the plenty of options, rustic backgrounds are the most trending ones. These eye-catchy selections can be your best resort if you are to shoot a simple food presentation with no over-the-top feels to it. It amplifies the aesthetics of your food shot and adds a regal look. While rustic options are ideal for a plane plate of meals, clean food photography backdrops would be your best fit for dramatic plating.
Top 10 Trending Food Photography Backdrops
Now that we've quenched your thirst for food photography backdrops, all you have to do is find and buy them from Bakerykart. We have a large selection of backdrops printed on canvas with eco-friendly ink. We offer three sizes that are custom printed to ensure that we never run out of stock. Aside from backdrops, a wide variety of bakery items are available, including bakeware, baking ingredients, baking accessories, and disposables. Visit Bakeykart for a comprehensive and one-of-a-kind food photography experience.