10 Essential Baking Tools for Baking a Cake
11-02-2023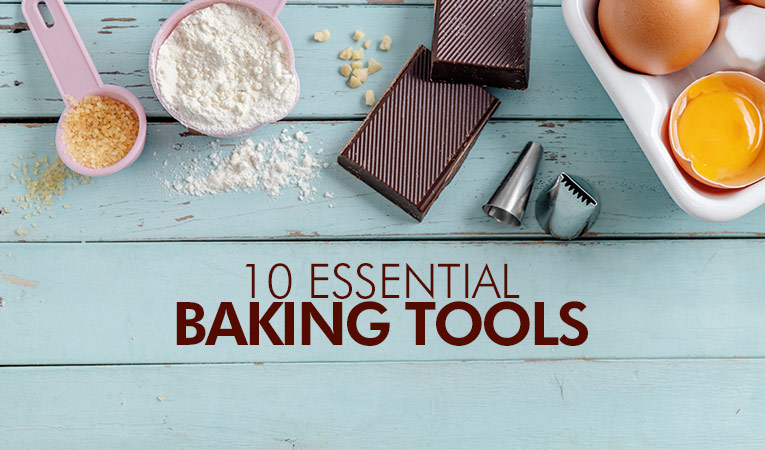 Using the right baking tools can make a great deal of difference in your work. The perfection you get through these tools is unmatchable, which can help you stand out in the crowd. In addition, it gets a lot easier to make the batter and bake cakes, pastries, cookies, and all kinds of bakery goods using the best professional baking tools for your assistance.
In addition, you can use these tools to decorate the cake without messing up with its aesthetics. For example, a piping bag would be a perfect option to place whipping cream at the right spots, and the baking paper would help keep your cake from sticking to the pan while you bake it. So, if you seek perfection in your baking, you cannot do without apt tools. Therefore, we are sharing an expert guide about tools that would prove to be a fruitful purchase to give your baking journey a promising direction.
10 Essential Baking Tools for Cakes
You can find plenty of baking tools on Bakerykart. These tools will eliminate the chances of a baking mistake that affect the taste, look, and feel of the bakery item you make. So, choose to purchase the good quality tools and use them on your baking journey to bake fresh, soft, and aesthetically appealing bakery products that taste equally exceptional!